A few weeks ago I promised to let you into my "cottage" file. These are some images that inspire me when I think about decorating the little cottage.
This picture is from Alison Warner's home in Better Homes and Gardens. I love the goldy brown walls combined with the check fabric. The black acts like a good coat of mascara. I even already have the clock!
This is a picture of the dining set that my parents have had for ages. My mom has been trying to get me to take it for ages, and paint it. Until I saw these beautifully distressed chairs I wasn't convinced. Now, I'm dying to get my hands on it!
This room was recently featured on LittleGreenNotebook.com. I am in LOVE with this little boy's room. My favorite parts are the stuffed giraffe and the drummer. I have plans to make my own versions soon!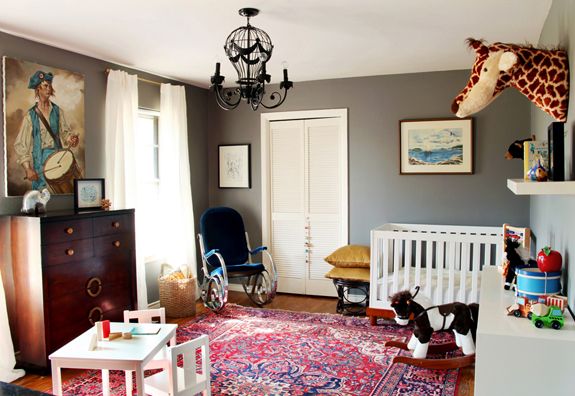 Now we transition to the French-ish section. I just can't get away from it. I love me some good, curvy romantic pieces!
If we get the cottage, Aevyn's room will be doubling as a guest room. We will be promoting her to a queen size bed and here is the duvet I am loving right now.
Maybe with a headboard like this?
And a side table like the one in the next picture?
I love this master bedroom. The crown, the blue side table. Oohhlala!
And finally, some pictures of things that I love and would like to incorporate into my decorating somehow.
via Urban Outfitters
via Urban Outfitters
I love the rustic edge to these shelves and the pretty colorful dishes. Cute.
via Anthropologie
Wouldn't you LOVE to sleep in those darling chairs with those whimsical silk drapes cascading around you?! I'm drooling just thinking about it.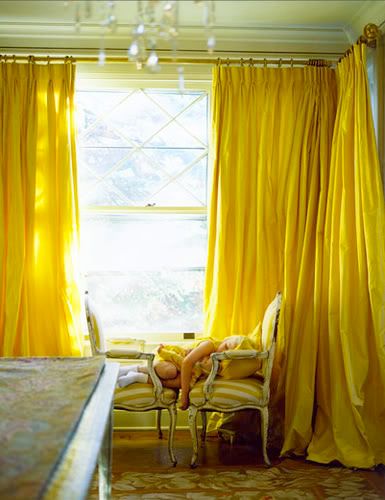 My all-time favorite bedroom.