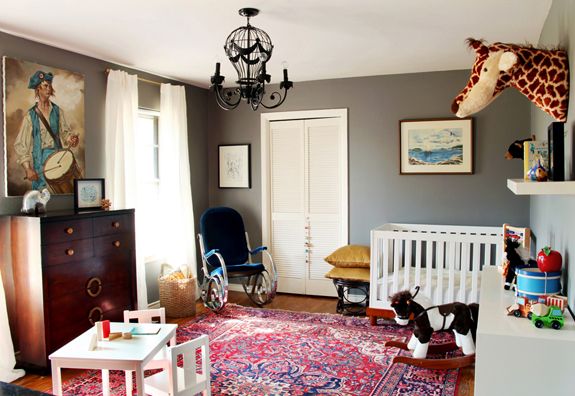 Do you remember the post I wrote about this room? It is my Favorite little boy's room. The rug, the crib, the art, the chandelier... LOVE. The giraffe was of particular interest to me. I love the quirkiness it adds to the room. I found these little darlings on Etsy: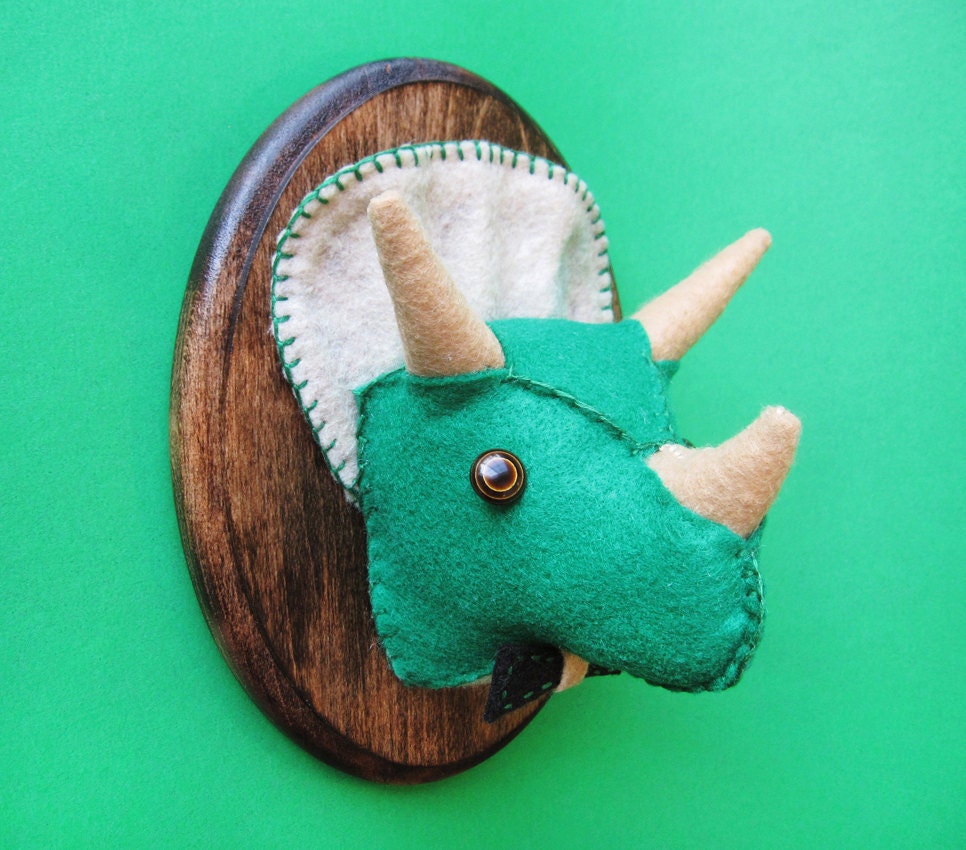 There are a plethora of fun little felt animals. Hilarious. I decided to try to recreate my own version of faux taxidermy.
Warning: If you have small children, you might want to have them leave the room. Upon doing surgery on this elephant, Stone had a complete meltdown. I think that he thought I was murdering his friend. It was very unfortunate.
I started by buying a stuffed animal from Goodwill and a wooden plaque for 2.99 at Hobby Lobby.
Start by decapitating your animal. Cut around the neck, but make sure you leave a little extra below the neck.
Next I took a piece of felt and cut a circle out the size of the hole in the back of the animal's head. You will then sew the felt to the back of the head therefore closing the hole.
"Hole in my head, Hole in my head. I need a boy like you, like a hole in my head..."
You're almost done! Take your glue gun and glue the back of the head (felt side) to the plague.
Squish it down...
Look how DARLING! I love how it turned out. It makes me laugh.
And here he is in Stone's room. I'm not sure if I will keep him. I feel like it's one of those impulsive, silly ideas, but I like him for now.
This guy is my version of their drummer boy. You may remember him...I got him from a neighbor at a garage sale. I think he's perfect.
Have you seen all the painted rugs on Pinterest? I have always loved Ikea's striped rug, but you can't hardly find them anymore. I decided to paint one myself. You can see it peeking out from under the bed here.
Now all that I need is one of those chandeliers... and a real life camera.